Create your own work wonderland
Large format digital printers are capable of printing off, perhaps unsurprisingly, very large sheets of top quality vinyl printing.
When you see the new headquarters of a top brand you will often see spaces that have been created specifically to be congruent with the image and values of that brand. You don't see boring walls with bog standard motivational posters on the walls, you tend to see large areas of colour which match those of the brand.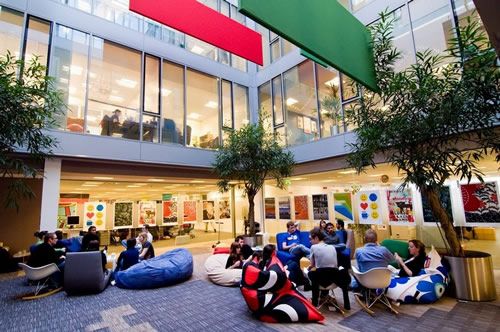 Google is a good example, with their 'Googleplex' HQs in Europe and the USA. They are really creative places to work, the European HQ even has a fireman's pole to get from one floor to the next - if you're going down!
Not all businesses have the budget to go to the sort of lengths that Google does, but there's no doubt that you can create a more motivational and inspiring place to work by making it a more interesting environment for your employees.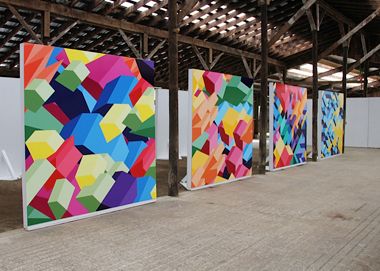 If you're in retail then it's easy to understand how making the environment attractive to your customers will increase sales.
If you're running an office, for example a call centre, it might be worth considering that your employees have some of the qualities that customers do.
If you can increase their output by creating a great place to work then that makes sense.
Whether you want a large logo on one wall of your office or to create a unique bespoke work environment, give Evans Graphics a call. You will be amazed by what is possible.
Find the author at:
Web:
Twitter:
LinkedIn:
Google+:
Facebook: